Back To Our Services
As two of the leading garage door manufacturers in the country, Amarr and Clopay have hundreds of different models to offer. As a buyer, you can easily get overwhelmed. That is why it pays off to familiarize yourself with the options which you have available in advance and to define your precise requirements. This will help you to make the best choice.
Amarr and Clopay Garage Door Options
Our company has extensive experience with both brands. We provide installation, maintenance, repair, and replacement services at a top professional level. At "Garage Door Repair Melrose Park", we are readily available to help you throughout the shopping process as well. Get the basic information and advice which you require for starters now.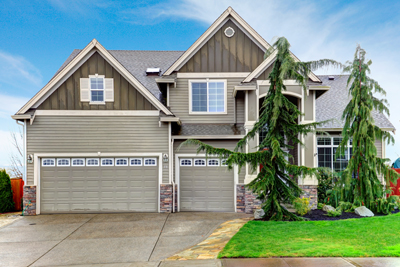 Amarr Product Lines
It is a good idea to focus on style first. The classic carriage house style is always appealing. If you want garage doors with a traditional carriage looks, you should consider the models from the Classica collection. If you would like something more modern and sophisticated, check out the Oak summit variety. For a modern look, the Stratford and Heritage models are excellent options. If you prefer a stylish glass door, check out the Vista line.
When it comes to material, steel is a leading option with Amarr garage doors. You can readily opt for 1, 2 or 3-layer construction with insulation. The thickest models have R-value which is as high as 19.40. You can readily apply finish which mimics natural wood. It is also possible to opt for beautiful natural wood. Likewise, glass is an elegant solution.
Clopay Door Collections
For doors in classic carriage house style, the models from the brand's Coachman collection are a great choice. Grand Harbor offers the same style but with a more modern appeal. The Classic collection offers beautiful raised panel models. If you want something attractive and hip, consider the flush panel models of the Cypress collection. Consider an Avante model, if you want glass panels and aluminum frame.
Steel is a major material option with Clopay garage doors as well. You can opt for structure with anywhere between one and four layers. The structure can include insulating material. It is possible for an R-value of 20.4 to be reached. Moreover, you can opt for a faux wood finish. There are models made from natural wood as well. If you opt for a glass model, consider insulated glass panels which provide heat resistance and energy efficiency.
As a shopper, you have to focus on the unique features of each of the Amarr and Clopay garage doors. You need to pay special attention to the spring, cables, rollers, and bottom seal. Do not forget to review the warranty as well. You can readily pick the finish which you prefer.
Back To Our Services